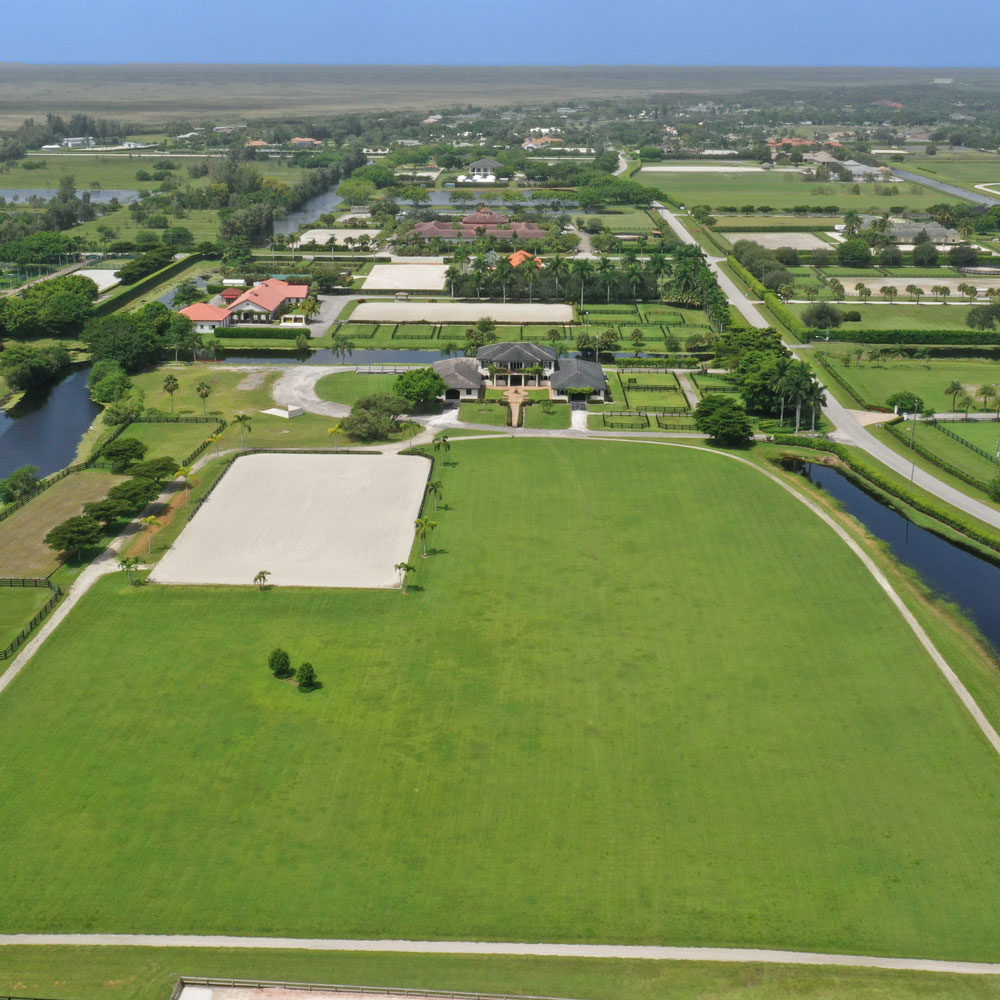 It Isn't Just Horses Jumping in Wellington
For Phoebe Weseley, owner of River Run Farm, the grass (jumping field) has always looked greener from the other side of the road, or in this case, the canal.
"Since moving to Palm Beach Point four years ago, I have always admired the farm across the canal from ours. It's over 15 acres of land in Wellington and the large jumping field caught my eye from the very beginning."
Now after years of admiring from the other side, River Run Farm South will be jumping the canal from their current location to Weseley's dream Wellington property. With the purchase complete, the renovation plans are underway and the reimagined facility will be ready for lease in time for the 2020 WEF season.

"I am thrilled to call this the new home of River Run Farm South. As Wellington becomes more and more developed, I am very excited to be able to preserve the land and wildlife habitats along the canal. I am sensitive to the environmental and biological issues that come with developing these properties, and I look forward to renovating this farm in a way that respects nature and offers a haven for horses," noted Weseley.
Previously owned by several prominent trainers, the renovation will retain the property's illustrious history and stay true to the architectural style of the barn. Updates to the barn, new paddocks, and other improvements are set to be complete by November 2019.
Situated on more than 15 quiet acres within hacking distance to Palm Beach International Equestrian Center, the facility features 24 oversized permanent stalls, 1/3 mile all-weather track, 140'x 250′ ring, an eight acre Grand Prix field, 10 paddocks, treadmill hookups, RV hookups, and a five bedroom/ two bathroom apartment on site.
Due to this purchase, the original River Run Farm South facility, also in Palm Beach Point, will be offered for sale. When not based in Florida, the River Run Farm horses live at the gorgeous northern location in central Bedminster, New Jersey, only 40 miles from Manhattan.
"What I really enjoy about this property is the spaciousness it offers to our horses. Because of the five acre zoning laws, farms in this area are actual farms, not farmettes. Plus, you are not required to have a house on the property, so the entire space can be utilized for the farm. The area is also very quiet and allows you to feel removed from the busy horse show environment," Weseley said.
River Run Farm owner and amateur competitor, Weseley is excited to offer discerning clients a serene setting with exceptional amenities close to the showgrounds. Attune to creating a heavenly environment for horses, she stated her motto. "I believe the formula for a happy horse is simple: provide a safe, clean, and comfortable home with plenty of opportunity to be outdoors. A happy horse performs well and we know that also means a happy rider!"
For more information see rrfhorseheaven.com or contact Phoebe Weseley at [email protected].
Click here to take a video tour of the property
Photos and Video © Affordable Aerial Photography
###