Phoebe Weseley, Owner
Phoebe is a knowledgeable horsewoman and successful amateur rider. With her mount Just Ask Me she won the 2010 Washington International Horse Show Adult Hunter Finals. She has been champion or reserve in the Adult Hunters or High Adult Jumpers showing from Vermont to Florida, including The Vermont Summer Festival, HITS Saugerties, HITS Culpeper, HITS Ocala, Winter Equestrian Festival, Tampa Tournament of Champions, Gulf Coast Winter Classics, Biltmore Horse Show, Kentucky National Horse Show, among others. Having worked with a list of great trainers, Phoebe chooses to bring in Lisa Richter as her trainer at both River Run Farm locations.
Phoebe grew up in Manhattan and graduated from The Brearley School. She then attended Barnard College and graduated from Rice University in Houston, Texas. She worked as a writer and editor before running her own farm, which she's managed for over 20 years now. In the last few years, Phoebe has enjoyed bringing along several young horses and ponies to national titles. Please see her full equestrian resume here.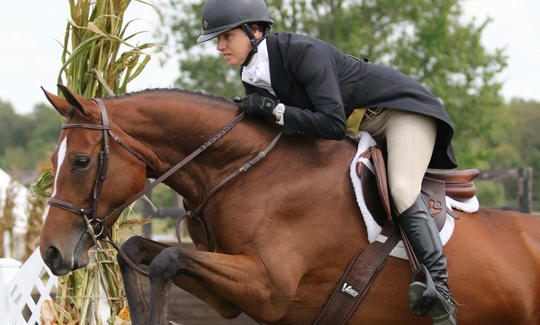 Lisa Richter, Trainer
Lisa comes with years of experience training both child and adult riders in the hunter, jumper, and equitation rings bringing numerous students to finals. She attended Mount Holyoke College, where in 1986 she was a member of the National Championship Equestrian Team and in 1987 was captain of the Reserve Champion Equestrian Team.
In the 1980s she rode with and worked for George Morris at Hunterdon, and in the 1990s started her own business, which she moved to Milford, New Jersey, in the early 2000s. She continued to work with George Morris and Chris Kappler while also qualifying her own clients for the big eq finals and her green horses for Devon. She then moved to Chicago to work for Katie Kappler and assisted in training the Tyree and McArdle families, very successful junior riders.
She then returned to New Jersey where she worked as Anne Kursinski's Assistant Trainer before starting a freelance business in 2014. She continues to work with Chris and Katie Kappler as well as other clients in Somerset and Hunterdon counties in New Jersey. She spends winters at WEF which she enjoys very much as well.
Lisa's positive and soft approach has produced not only more effective and educated riders with great success in and out of the show ring, but has also been the key factor in producing a happier performance horse. She also has great experience and patience working with young horses who are starting their careers as equine athletes.